Recommends an urgent, comprehensive, whole-of-nation action. The result: a 900-page hybrid mixture of national security policy and technology competitiveness recommendations.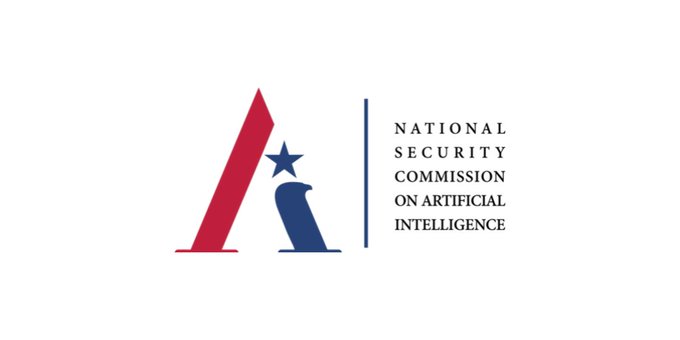 The National Security Commission on Artificial Intelligence (NSCAI) issued its final report on Monday, March 1st, 2021 framed by the great power competition between the United States and it's allies and China. Commissioners called on the United States to drastically reorient government functions including its national security and technology apparatus to meet the coming national security challenges and opportunities of A.I.. The report is broken into two parts: Part I "Defending America in the AI Era," and Part II "Winning the Technology Competition," Both parts are interlinked and the commissioners emphasized that the United States stands to lose it's technical advantage over geopolitical rivals within the next 10 years.
The 900-page report is a hybrid mixture of national security policy and technology competitiveness recommendations. Part I outlines what the United States must do to defend against the spectrum of AI-related threats from state and non-state actors and recommends how the U.S. government can responsibly use AI technologies to protect the American people and our interests. Part II outlines AI's role in a broader technology competition and addresses critical elements of the competition and recommends actions the government must take to promote AI innovation to improve national competitiveness and protect critical U.S. advantages.
Part I recommendations:
Defend against emerging AI-enabled threats to America's free and open society.
Prepare for future warfare.
Manage risks associated with AI-enabled and autonomous weapons.
Transform national intelligence.
Scale up digital talent in government
Establish justified confidence in AI systems.
Present a democratic model of AI use for national security.
Part II recommendations:
Organize with a White House–led strategy for technology competition.
Win the global talent competition.
Accelerate AI innovation at home.
Build a resilient domestic base for designing and fabricating microelectronics.
Protect America's technology advantages.
Build a favorable international technology order.
Win the associated technologies competitions.